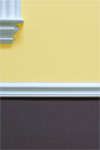 Crowns
baseboards
casings
paint colors
textures
are the elements which combine to make a room beautiful. Moulding Masters can advise you on all of these choices to get the greatest value for your investment.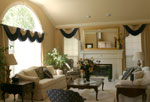 Flexible Mouldings
Click Images for larger views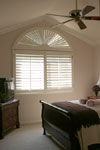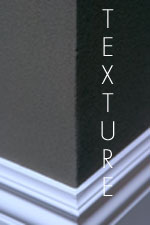 baseboard
paint color
paint texture
Texture and color are contemporary; the baseboard style is traditional. Home owners and buyers enjoy the freshness combined with the comforting feeling of tradition.
Click image to enlarge

Creative combinations - click image for larger view of our display room sample of creative use of mouldings and trims