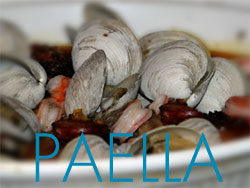 The California central valley is the world's largest food and wine producing area, and the East Bay enjoys a cosmopolitan population. The exciting creations from foreign and domestic products are copied by chefs around the world!
From traditional ethnic dishes to fusion recipes, East Bay restaurants and markets are a food lover's dream come true!
If East Bay living appeals to you let us know. We work with real estate people all the time, feel free to ask for a referral!